Another new, fresh-faced year is upon us and with it brings good intentions and a chance to put life back on track.  Whether you make resolutions or are resolute to stay as you are; with 12 new months ahead of us it's natural to think of how you might like to spend them better. You may well let things slip back in to older, more comfortable habits as the year goes on, but maybe, just maybe, this time, the resolutions will stick.
Here are our top 5 tips to help you start 2019 as you mean to go on:
Eat better
Time and imagination are somewhat lacking by the time you've arrived home from a busy day and the last thing you want is to have to think up some masterpiece that's going to fill your 5-a-day criteria. Thankfully, Tesco have a whole host of online recipe inspiration for whatever your culinary requirements — including seasonal supper plans for every day of the week. If you're trying Vegan-uary this month, give their Vegan chilli with avocado salad a go; it's quick to prepare and packed with fresh, vitamin-rich ingredients and hot chillies to clear the sinuses.
Get More Sleep
A recent Dreams study showed that 69% of Brits are unhappy with their sleep, yet less than one in ten chose to focus on sleep as a priority when it came to new year's resolutions. Memory, diet, immunity to colds and flu, and mood are just a handful of things that can be drastically improved by a good night's sleep. When was the last time you got a new mattress? Every individual will have different mattress needs, head to Dreams for personalised advice on what is best for you.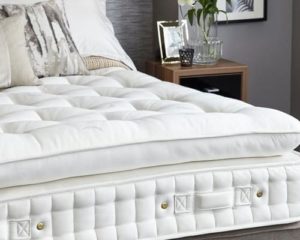 Get Active
Put down your phone, and get outside. It might be scary, it might be hard, but we all need to move more. Getting the right gear in the first place can help you to feel more confident if you are just starting out. This Rose Gold Garmin Smart Watch from Currys PC World not only looks great but will track your heart rate and fitness levels so you can see just how much you've improved since that very first run.
Currys PC World – Garmin Vivomove HR Sport £169.99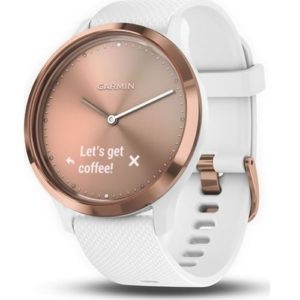 Drink More Water
On average, it is recommended that we should drink around 2 – 2.5 litres of water every day. A lack of water can make you feel lethargic and your skin and hair feel lacklustre. One way to be more conscious of your H2O consumption, is to keep an eco-friendly, reusable water bottle with you throughout the day. This Polar Gear 650ml Tracker Water Bottle from The Range is designed to help you stay hydrated for longer with handy hourly consumption markings.
The Range – Polar Gear 640ml Tracker Water Bottle £4.99
Get Organised
As they say, tidy desk, tidy mind. Sort through everything you own and ask yourself does it brings me joy, and if the answer is no, it's time to let it go. Secondly, organise your joy-giving possessions so that they are stored in a visible area and are easily accessible. If you are short on space then we recommend this Ladder Desk from The Range which provides a clever cubby hole for housing paperwork and stationary.
The Range – Ladder desk £49.99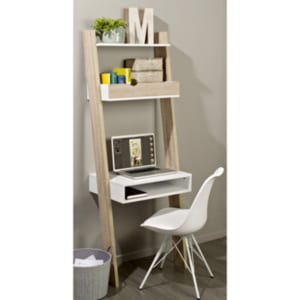 And there we have it, our top 5 tips for the best year yet. Head down to Broadstairs Retail Park to find all your New Year-needs in one easy visit.