Make your own Christmas decorations with The Range at Broadstairs Retail Park
This Christmas, get creative and make your own decorations to hang on the tree and around the house! The Range at Broadstairs Retail Park has a wide variety of items which can be used to make your house look as festive as you want! Either start from scratch or simply alter ready-made decorations to put your own creative input into Christmas this year.
Here's our top picks of DIY decorations from The Range…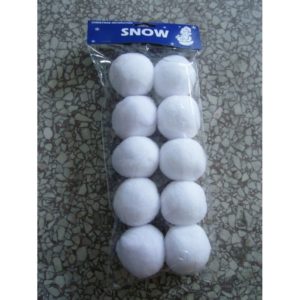 6cm Snowballs – £1.99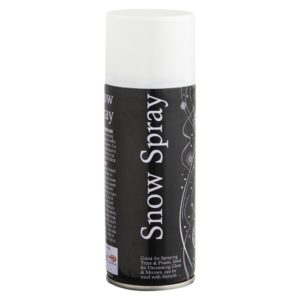 250ml Snow Spray – £1
Silver Diamente Ribbon 2Mx4.5Cm – £2.49
24 Ornament Box – £5.99
Days Until Christmas Standing Santa – £4.79
Check out these top tips from The Range on how to decorate your Christmas tree:
1) To begin, decide on the lights you want to use on your tree. If your theme is traditional, white lights will give you a classic and inviting look, whilst multi coloured lights work really well with more contemporary and modern themes. Begin draping your lights in a spiral, working from the very top of the tree to the bottom. Make sure you push the lights into the foliage to hide wires and create depth. Depending on how big the tree is, you may need two or three packs of 100 lights. Plenty of twinkling fairy lights is one of the secrets to a spectacular Christmas tree.
2) Next, add ribbons, garlands, bells or string beads at this point. Mix
and match different sizes and textures to add interest and help the tree look 'full'. Thick organza ribbons look great towards the bottom of the tree, whilst you can drape more delicate beads around the top branches.
3) Now you can add your ornaments and baubles to the tree. It's worth investingin a few packs of generic, 'filler' baubles to help fill out the tree and create a luxurious, full look. You can then add your favourite ornaments in prominent places on the tree to stand out. Place the baubles systematically around the tree, either side to side or top to bottom – this helps you space them more evenly.
4) Finish off your tree with clip on decorations such as birds, foliage or icicles, and of course your tree topper of choice. Your tree should now look beautifully decorated, full of sparkling lights and magical baubles. Now grab yourself a nice mulled wine and enjoy your handiwork!
To explore all of the fantastic Christmas products at The Range come along to Broadstairs Retail Park today!