Gardening in September: Top Tips from Wickes
If you thought gardening was just a summer hobby, boy were you wrong!
Wickes have put together a yearly month by month overview to explain what's happening in your garden at certain times of the year as well as advice and tips on maintenance and when to sow, plant and harvest your 'grow your own' fruit and vegetables.
It's time to plan ahead! The days are getting shorter, but don't despair – you can start planting spring-flowering bulbs for next year. As your plants die back, you can collect their seeds and use them next summer. Cut off the seed head from healthy plants when they are about to split and dry out in labelled paper bags.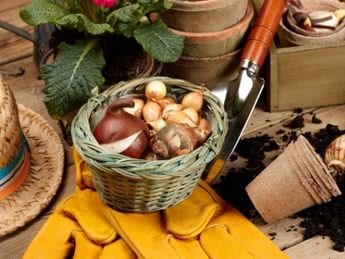 Keep picking and keep digging. Make sure you get to your potatoes before the slugs do. Some plants can get through the winter outside so plant over wintering crops, such as garlic and winter lettuces, and quick crops like baby spinach. You can also plant new fruit trees once any really dry weather is over. Trees have less chance of survival if planted in the heat of the summer and the gap between dry weather and ground freezing is an ideal season.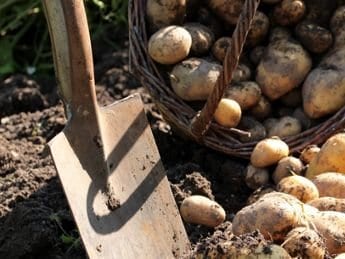 Wickes' Top Tips for Gardening in September:
Enjoy those cooler days in your garden by tidying borders and containers so they're ready for spring-flowering plants.
You're bound to have a lot of garden waste this month, so get your compost going by buying a bin or creating an enclosed area for a heap. It's important to replace the goodness in the soil and all the trimming and tidying will add organic richness to your soil next spring.
Keep weeding! It's possible to control weeds without resorting to chemical weed killers. If pulling up weeds becomes too much of a chore, install weed barriers, smother them with newspaper or douse deep rooted dandelions with vinegar.
Clear garden debris and dispose of any diseased material. Burning is an option, but if you live in a restricted area where you can't set up a bonfire you can bag up small amounts and place in your rubbish. Don't forget to disinfect your gardening tools with a 10 per cent bleach solution in water before rinsing and drying them.
Reward all your hard work by starting to plant container-grown shrubs, trees, fruit bushes, perennials and bulbs. Remember to water them well once planted to give them the best possible start.
For more information and top tips on gardening in the upcoming months, visit the Wickes website here or pay them a visit in store at Broadstairs Retail Park