#BalanceforBetter
International Women's Day has been held annually on the 8th of March since the early 1900s.  It is a day where we come together to celebrate women's achievements, raise awareness against bias and take action for equality.
You may not have anything planned for this significant day, but if you decide that you would like to get involved, there are some small things that you can do to play a part.
Hold a celebration in your workplace
Get your colleagues together at work to host a coffee morning, lunch or afternoon tea. Host female speakers, share your equality tips and profile the amazing women in your company. Encourage staff to bring in their own contributions, whether that be baking, refreshments or a full on party-picnic to make it a fun and inviting event for all. Tesco's have great recipe ideas to get everyone motivated.
Watch Empowering women on screen
If you are in the need for some powerful and motivational influence, then head to Ted Talks. Over the last few decades, this not-for-profit organisation has helped spread the message of inspirational speakers all over the world. Guaranteed to put some mojo in your message.
If you'd rather an all-star cast of blockbusting babes, then pick up Ocean's 8 from Tesco, featuring Sandra Bullock, Cate Blanchett, and Rihanna to name but a few.
Ocean's 8 £5 from Tesco
Do something kind for a woman you love or admire
Speaking of inspirational women, did you know that Laura Ashley herself was quite a force to be reckoned with? Along with her husband Bernard they started printing fabric on their kitchen table in London in 1953 following a Women's Institute exhibition at the V&A Museum. This entrepreneurial spark has led to nearly 80 years of successful business. What better way to treat the powerful lady in your life than with a classic Laura Ashley scarf like this Square Blossom printed piece.
Laura Ashley Square Blossom Scarf £20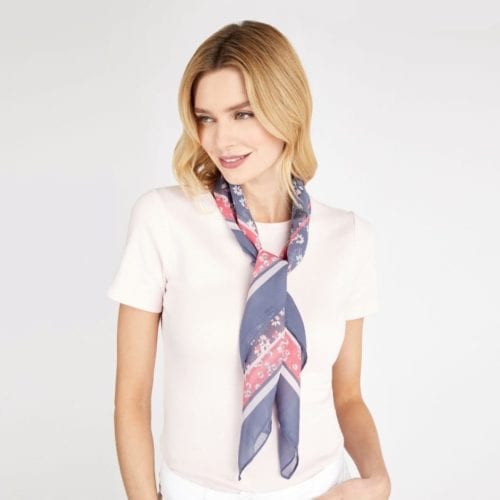 Take up a new hobby that will empower you
Just like Laura and Bernard Ashley did, taking up a creative hobby such as textiles, crafts or even gardening, can instil confidence and an improved sense of well-being in oneself. Who knows, maybe you'll turn it into a life-long career! The Range have plenty of tools and supplies to get you started. Something like the Daler-Rowney Mixed Media Art Wooden Box Set would be a good place to start as it includes a plethora of creative utensils to whet the appetite.
Daler-Rowney Mixed Media Art Wooden Box Set £20 from The Range
Challenge yourself
Stop putting it off, you can do it. Whatever hurdles you are encountering, challenge yourself to face them head on. Always wanted to tile your own bathroom or put up your own shelves? Wickes have all the DIY equipment to get you started, and plenty of in-store advice and online tutorials to help you get things right.
Bosch Easy Impact 12V 2.5Ah Li-Ion Cordless Impact Drill £85  from Wickes

#BeBoldForChange
To find out more about how you can get involved in International Women's Day, click here.