Aren't mums brilliant?
They say that there is no love like a mother's love – unconditional, unwavering and equipped with enough cups of tea to put a lifetime of woes to rights. If you're looking for ways to show your mum just how great she is, head to Broadstairs Retail Park where we've rounded up some of the best treats in town.
First thing's first, you really can't go wrong with chocolate. Head to Tesco for your box of treats. If they are good enough for the Ambassador's party, then they'll be up to mum's standards too.
Ferrero Rocher 24 pieces 300g – Tesco
Finding new and exciting ways to treat your mum each year can be tricky, but adding a touch of relaxation into her life should always be encouraged. Sometimes there is nothing better than sitting down with a big cuppa' and a good book.
Sunday Times No 1 Bestseller 'Why Mummy Swears' by Gill Sims will certainly be a hilarious read that she's sure to relate to.
Why Mummy Swears by Gill Sims – Tesco
If all that reading has made her reach for the vino, these wine glasses will be the perfect vessel for some relaxed, early evening tipples.  The stunning two-tone lustre glass will add elegance and sophistication to any table setting.
Grey Blue Lustre Wine Glass – The Range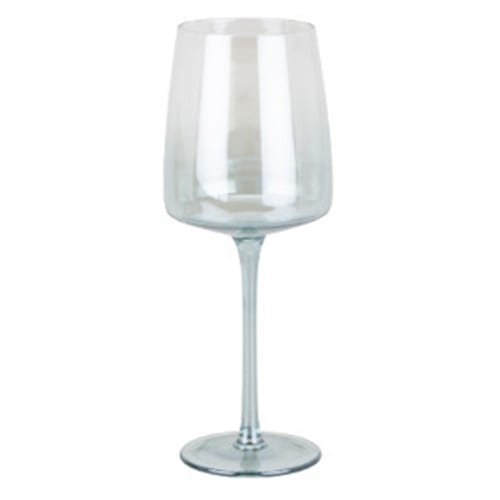 Why not spruce up her home with these beautiful and ever-so-realistic roses. Each blooming flower is crafted with delicately dyed silk petals and detailed with leafy stems. They are a great alternative to fresh flowers that will add a burst of spring to any room.
Complete Serenity Rose Beaker –  The Range
Continue the floral home embellishments theme with an elegant diffuser gift. This Sweet Pea and Freesia set contains a mini diffuser, scented votive candles and a room spray; filling a home with subtle floral aromas and hints of citrus.
Sweet Pea Freesia Mini Diffuser Room Spray Votives Gift Set – Laura Ashley
If she's a jewellery fan then head to Laura Ashley to explore their vibrant spring/summer range. We love this bold mimosa and navy asymmetric bead necklace that will had a splash of colour and contemporary style to any outfit.
Asymmetric Striped Bead Necklace – Laura Ashley
For more Mother's Day gifting inspiration, like us on Facebook: /BroadstairsRetailPark or follow us on Pinterest: @broadstairsrp